From Hair Loss to Hair Regrowth: Understanding Androgenetic Alopecia
Androgenetic alopecia, also known as male or female pattern baldness, is a common type of hair loss that affects millions of people worldwide. It is a hereditary condition that causes hair follicles to shrink over time, resulting in thinning hair and eventually complete baldness. In this blog post, we will discuss the causes, symptoms, and treatments for androgenetic alopecia.

Causes:
Androgenetic alopecia is caused by a combination of genetic and hormonal factors. The condition is more common in men than women, but women can also be affected. In men, androgenetic alopecia is caused by the hormone dihydrotestosterone (DHT), which is produced from testosterone. DHT causes hair follicles to shrink and eventually stop producing hair. In women, hormonal changes during menopause can also lead to hair loss.
Symptoms:
The symptoms can vary depending on the individual. In men, hair loss typically begins at the hairline and crown of the head, while women usually experience hair thinning on the top of the head. Other symptoms of androgenetic alopecia can include a receding hairline, a widening part, and bald patches on the scalp.
Treatments:
There are several treatments available including medication, hair transplant surgery, and cosmetic procedures.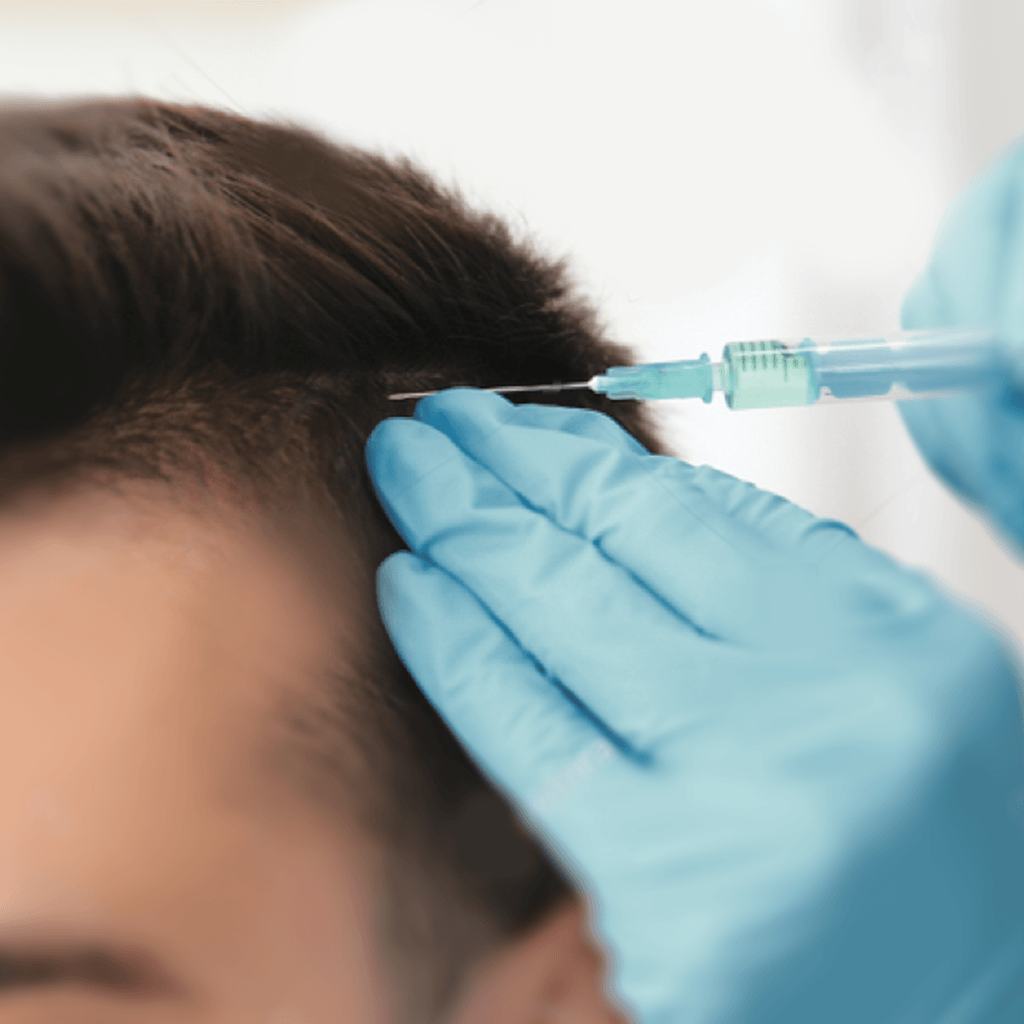 Medication:
The most commonly prescribed medication for is finasteride. This medication blocks the production of DHT, which can help to slow down or stop hair loss. Another medication, minoxidil, can be applied topically to the scalp to stimulate hair growth.
Hair Transplant Surgery:
Hair transplant surgery involves taking hair follicles from a donor area and transplanting them to the balding areas of the scalp. This can be an effective treatment for androgenetic alopecia, but it can be expensive and may require multiple procedures.
Cosmetic Procedures:
There are several cosmetic procedures available for those with androgenetic alopecia, including hairpieces, wigs, and scalp micropigmentation. These treatments can help to improve the appearance of hair loss, but they do not address the underlying causes of the condition.
Prevention:
While there is no sure way to prevent androgenetic alopecia, there are several things that can be done to reduce the risk of developing the condition. Maintaining a healthy diet and lifestyle, avoiding tight hairstyles that pull on the hair, and using gentle hair care products can all help to keep hair healthy and reduce the risk of hair loss.
In conclusion, androgenetic alopecia is a common condition that can be frustrating and embarrassing for those who experience it. Fortunately, there are several treatments available that can help to slow down or even reverse hair loss. If you are experiencing hair loss, it is important to talk to your doctor or a dermatologist to determine the underlying cause and find the best treatment options for your individual needs.
If you want to know more about androgenetic alopecia, please contact us!