Pioneering the Future of Regenerative Medicine and Biological Solutions
AllogenRx emerges at the crossroads of regenerative medicine, biological solutions, and innovative tissue-based therapies for bone repair & infections. As a hallmark of innovation, safety, and efficacy, we are not just pioneers; we are revolutionaries in medical science. Our foundation lies in rigorous scientific endeavors, and our path is illuminated by an unwavering dedication to excellence.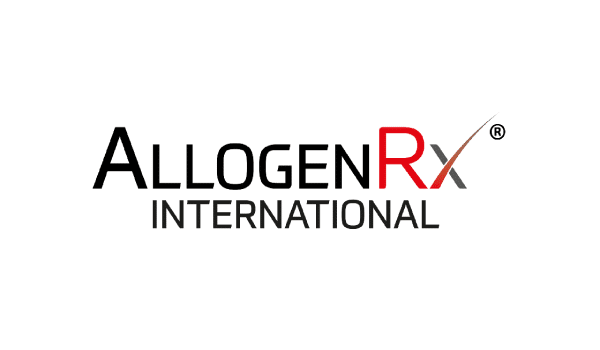 Innovation Rooted in Science
In the ever-evolving landscape of medicine, AllogenRx specializes in the development, manufacture, and distribution of products derived from human tissue. This significant stride in medical advancements is not just about products; it's about potential—potential to transform lives, redefine boundaries, and usher in new horizons of patient care.
Our core mission is to empower clinicians with unparalleled allograft materials, meticulously curated and crafted. From providing structural support to pioneering bone regeneration therapies, our product range is instrumental in addressing challenges, especially in the realm of bone infections. With AllogenRx, comprehensive patient care is not a goal—it's a guarantee.
A Commitment to Excellence
Adherence to the stringent regulations set by the EU and UK human tissue directives underscores our commitment. Every piece of donated human bone utilized undergoes rigorous scrutiny, ensuring alignment with the pinnacle standards of safety and quality. Our operations, executed within GMP-compliant facilities, embody modern technological infrastructure's zenith.
At the heart of our manufacturing excellence is the innovative technique of supercritical Carbon Dioxide (scCO2) extraction. This process eradicates lipids and cellular material efficiently while preserving the crucial Bone Morphogenic Proteins (BMPs). It's an endeavor that accentuates the potential of bone grafts, heralding a new era in bone regeneration, bone repair & infections.
Our products, processed with meticulous care, are presented in sterile packaging. The combination of freeze-drying and gamma irradiation safeguards their integrity, ensuring they're primed for regeneration processes upon implantation. The impaction during implantation releases BMPs, catalyzing bone regeneration and marking a transformative moment in restorative medicine.
Step into the future with AllogenRx. Here, expertise meets innovation, culminating in products that redefine medical benchmarks. Join us on this evolutionary journey, where each step is a leap towards safer, more potent, and transformative healthcare solutions.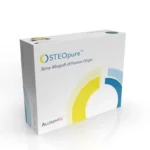 AllogenRx have committed themselves to develop innovative solutions that not only address the challenges of bone infections but also set new benchmarks in orthopaedic care.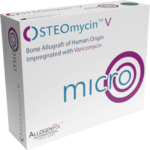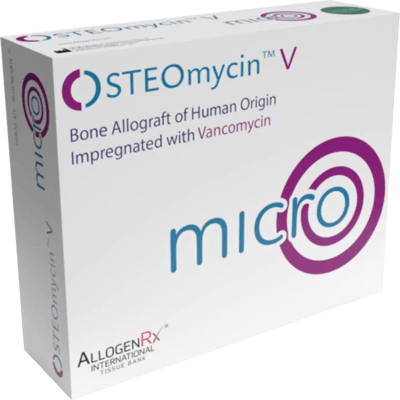 AllogenRx, with its unwavering commitment to quality and innovation, has curated a range of dental tissue products that are both advanced and attuned to the specific needs of dental care.