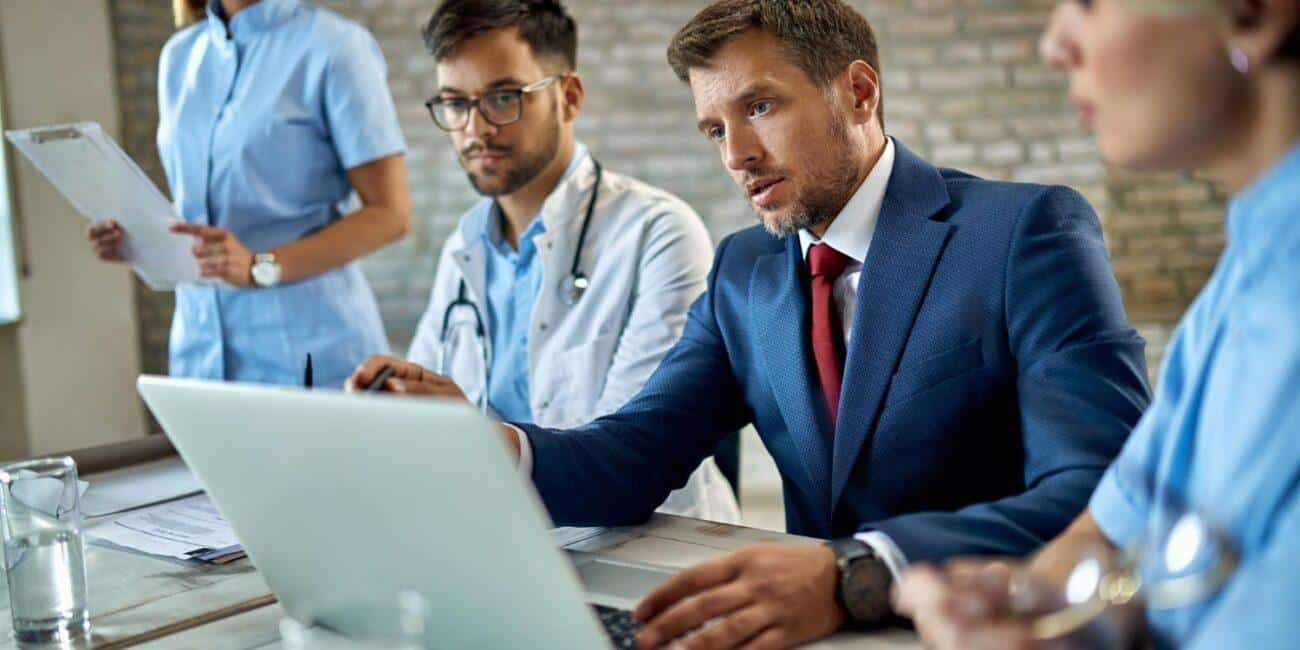 Medical Entrepreneurs Consultant Ambassador 
Company: Medical Entrepreneurs
Location: Multiple regions across the globe
Who We Are:
At Medical Entrepreneurs, we redefine the boundaries of medical innovation, connecting groundbreaking advancements with burgeoning business opportunities. Beyond mere consultancy, we are your partners, ensuring each innovation achieves its fullest potential in the marketplace. Together, we're not only navigating the vast terrains of the healthcare business – we're pioneering its future.
Position Overview:
As our Medical Entrepreneurs Consultant Ambassador, you stand at the nexus of business opportunity and innovative medical solutions. Leveraging your existing relationships with medical distributors across the globe, you'll champion our exceptional product portfolio, offering unmatched value. This is a golden opportunity to intertwine your industry knowledge with our products, creating a symbiotic relationship where every introduction you make has the potential to revolutionize healthcare in various regions.
Key Responsibilities:
Portfolio Introduction & Positioning:

Engage with your existing network to present our cutting-edge medical product portfolio.
Highlight the unique selling propositions of our products, emphasizing their potential impact and value.

Relationship & Opportunity Cultivation:

Identify and nurture relationships with potential distributors, ensuring they recognize the holistic benefits of our products.
Collaborate closely with our internal teams to identify areas of mutual interest and potential partnership avenues with distributors.

Product Knowledge & Training:

Gain comprehensive expertise on our product portfolio, becoming a beacon of information and guidance.
Provide initial product training and insights to distributors, ensuring they comprehend product intricacies and benefits.

Strategic Partnership Building:

Craft strategic plans tailored to individual regions, ensuring product offerings resonate with local market needs.
Collaborate with management to finalize partnership terms, ensuring mutual growth prospects.

Ongoing Support & Market Development:

Offer continuous support to onboarded distributors, ensuring they are equipped with the latest product updates and market strategies.
Monitor market trends, gathering insights to inform potential product positioning and distributor support strategies.
Assist in driving product priority within distributor channels, ensuring sustained growth and prominence in their offerings.
Compensation: Your earnings will be commission-based, evolving with the success of the distributor partnerships you initiate and foster.
Qualifications:
Extensive experience in the medical distribution sector.
A robust network of medical distributors across different regions.
Superlative communication and presentation abilities.
Bachelor's degree in Business, Marketing, Healthcare, or related fields. Advanced degrees are highly regarded.
Why Partner With Us?
Shape the trajectory of healthcare innovation worldwide.
Enjoy unmatched financial rewards based on your distributor introductions.
Collaborate with a team dedicated to pushing the boundaries of what's possible in healthcare.
Application Process: Candidates with the vision to reshape medical product distribution are invited to forward their resumes along with a detailed cover letter, highlighting their experience and network depth, to contact@medipreneurs.group.
Application Deadline: October 30, 2023
Join Medical Entrepreneurs in crafting a brighter, healthier future, one innovation at a time